Leavitt Partners empowers associations to succeed in the evolving health care ecosystem through informing and advising them on the latest industry trends and developments. Our innovative tools, cutting-edge research, and subject matter expertise helps associations find solutions to complex challenges and support their strategic-planning process.
Why We're Different
Leavitt Partners has extensive experience helping large national associations accomplish their objectives. Our timely analyses on state and federal policy, regulatory reform, and legislative action ensure that associations not only have the information they need, but that they understand how they are impacted. The intelligence Leavitt Partners provides not only enables associations to address complex questions, but enhances the information they deliver to their members.
Association Services
Designing and Delivering Webinars and Other Virtual Trainings
We design and deliver webinars and virtual trainings to help deliver key information surrounding the local COVID-19 issues and solutions to move forward. The goal of these trainings is to improve the availability of the most relevant and timely information for those in positions to inform strategic planning concerning response to COVID-19.
Facilitating Interviews
We facilitate interviews and discussions with state health officials and health care leaders on the topic of COVID-19 response. We will deliver improved intelligence focused on the right topics, interests, and strategies to deploy in fighting COVID-19. This intelligence will be used to improve future pandemic system responses to better strengthen capacity. More informed individuals and state health departments will result in more clear strategic priorities, objectives, and goals.
Providing Market-Centric Data Dashboards
We develop and provide local, market-centric data dashboards to provide the most comprehensive and accurate information on the unique attributes and value-based contracting relationships between ACOs, bundle payments, hospitals, physician groups, insurance carriers, and more. These insights improve the ability to assess the right health care stakeholders (traditional and non-traditional) for state health officials to collaborate with for COVID-19 response.
Developing a Content Repository and Toolkits
We support the development of cloud-based repositories comprised of content and toolkits to address best practices, protocols, and other materials for key health care stakeholders to leverage. This content will assist in creating strategic plans based on accurate, timely, and updated data and intelligence. For an example of a tailored toolkit we developed for the National Diabetes Prevention Program, visit: https://coveragetoolkit.org/
Meet Our Experts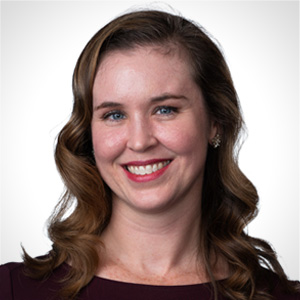 Anne Marie Lauterbach
Eric Marshall